What Shoppers Look For When Buying Online
By: Morgan Mullings
What shoppers look for when buying online
Whether online or in-store, a bad shopping experience can be memorable for all of the wrong reasons. E-commerce platforms—large stores like Amazon and Target leading the way with small mom-and-pop shops learning from their example—are all battling it out for attention from customers.
Companies must attract the attention of customers, while also gaining loyalty and positive reviews. The data shows that experienced shoppers are aware of this and prefer some incentives over others. And if e-commerce sites are going to get their target buyer to prefer online shopping to the instant gratification of shopping in-person, they need to sweeten the deal.
To find out what leads consumers to the checkout page, Clyde analyzed data from a survey conducted in 2020 by Global Web Index among 125,195 internet users aged 16–64. The results showed what they prefer, and what they're willing to spend more on to get products delivered. You'll find that cash is still valued and that reward points aren't just for fancy credit cards. One incentive on this list even involves prioritizing pick-up options.
Keep reading to see what incentives lead to e-commerce purchases.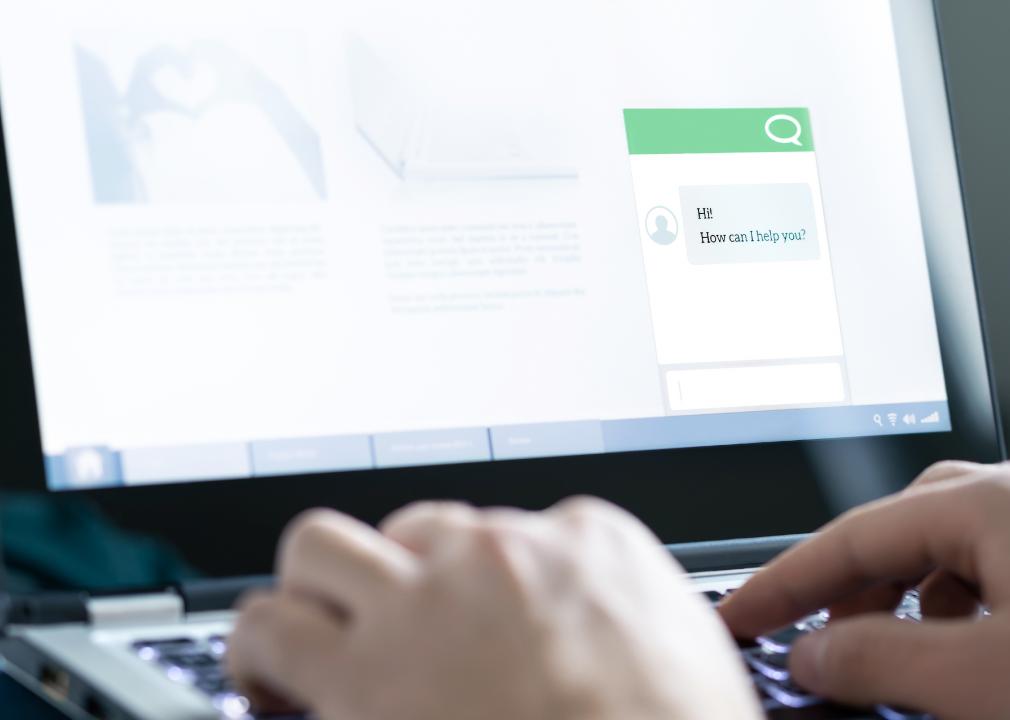 Tero Vesalainen // Shutterstock
#15. Live-chat box
– Increased likelihood of purchase: 14% of respondents
E-commerce offers everything a buyer needs for a successful shopping day—except for that helpful salesperson to answer questions and guide purchases. The live-chat box is the reincarnation of that salesperson. Whether that salesperson is a robot responding to keywords in a buyer's message, or a real-life customer service representative, they'll have many avenues to perform this new online task. Successful live-chat box services can feature automated messages, notifications and more, according to Themeisle.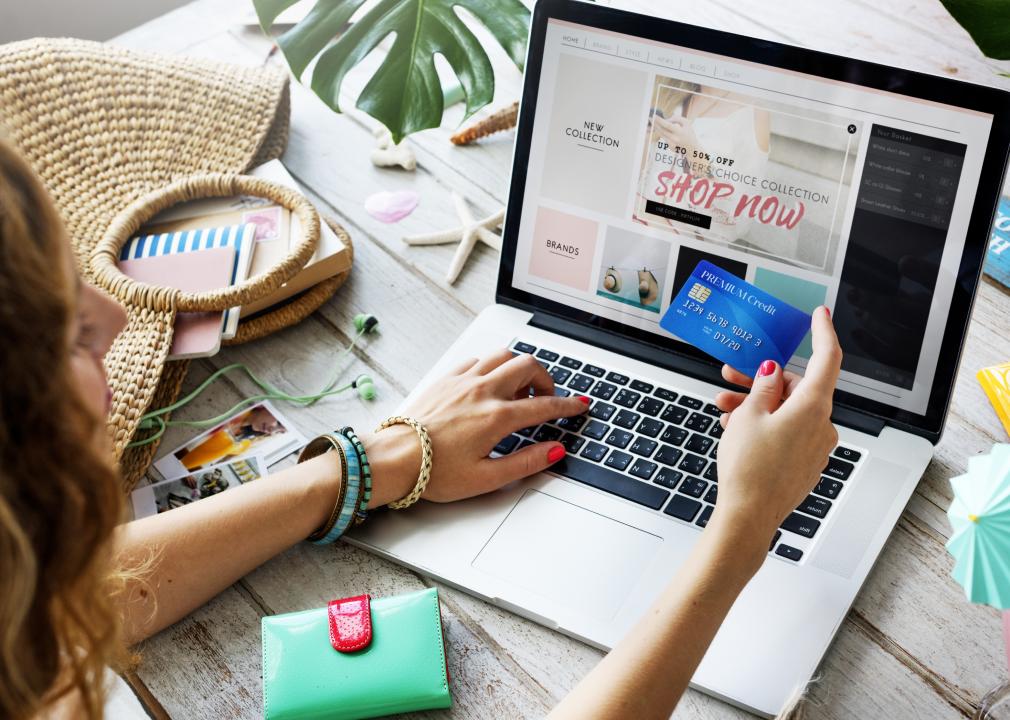 Rawpixel.com // Shutterstock
#14. Exclusive content or services (tie)
– Increased likelihood of purchase: 15% of respondents
Many e-commerce sites want to make consumers feel valued. When the women's athletic clothing brand Fabletics was launched, they offered VIP prices next to their regular prices. While this is just one example of exclusive content, it shares a common quality with other exclusives that sites offer: Loyalty is rewarded (but without literal rewards, like miles or points). According to marketing platform jumper.ai, it costs more to get new customers than to retain loyal ones, so it pays to treat existing customers like VIPs.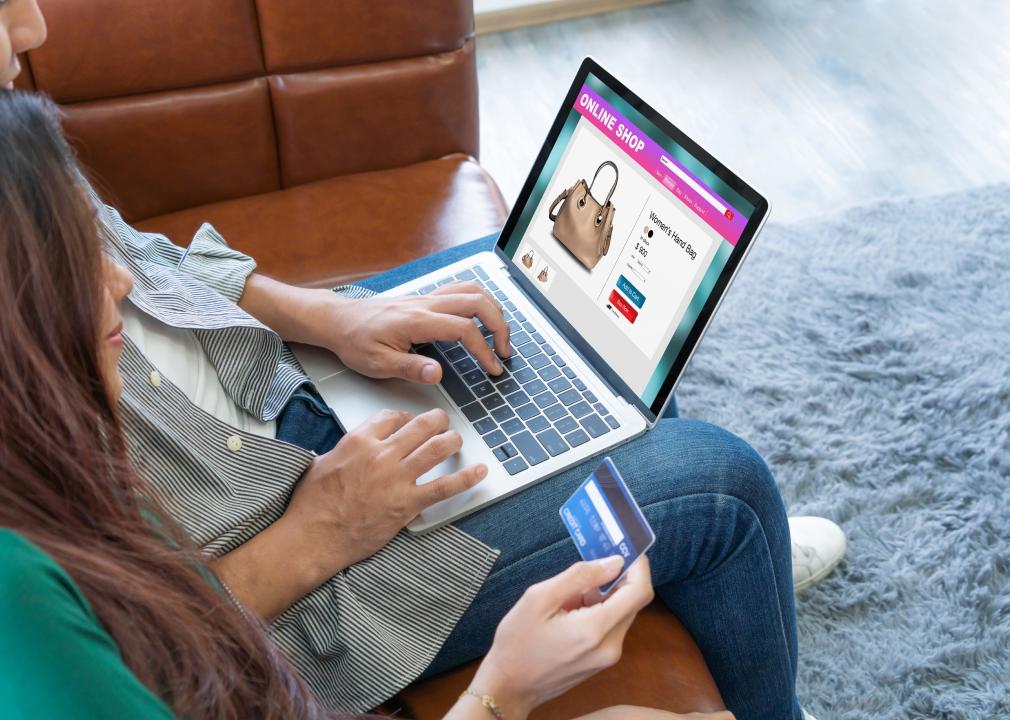 Blue Planet Studio // Shutterstock
#13. Guest checkout (tie)
– Increased likelihood of purchase: 15% of respondents
There are many stores that require consumers to create a user account in order to purchase, which could be a barrier to those uninterested in some of the perks listed in this article. According to a 2020 survey conducted by PYMNTS, 59.4% of e-commerce platforms in the United States allow access to the checkout page without creating an account. Only 12.7% of businesses require a profile before checkout, proving its value to the site and the customer. Some survey respondents allowed buyers to get to the cart without an account, but find that once they click "checkout" or "buy," they have to create an account. This is often a deterrent for those looking for a fast and easy shopping experience.
While the checkout process seems like an opportune time to entice shoppers with newsletter signups and upcoming sales, the clunkiness of the process can steer shoppers away altogether. Between creating a secure password and verifying an email address, many consumers become frustrated quickly. Having a streamlined checkout process can be the difference between potential customers emptying their carts.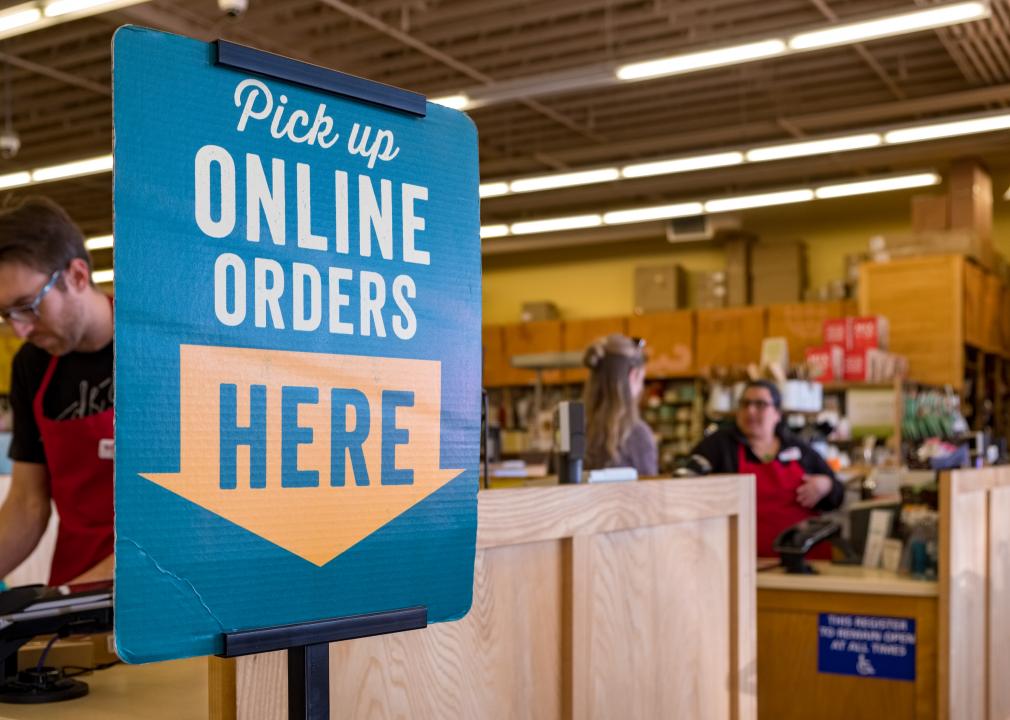 Robert Mullan // Shutterstock
#12. Click and collect delivery (tie)
– Increased likelihood of purchase: 15% of respondents
This retail trend is also known as buy online, pick up in-store. According to Inbound Logistics, a 2017 Click and Collect Retail Consumer Preference Study revealed buyers value this method for several reasons. Among them is not having to wait in long lines—and that consumers can choose their pickup location and often park in a designated spot for a quick in-and-out. Some shops even offer curbside pickup, eliminating the need to enter a store altogether. It's the next iteration of one-day shipping, but much faster.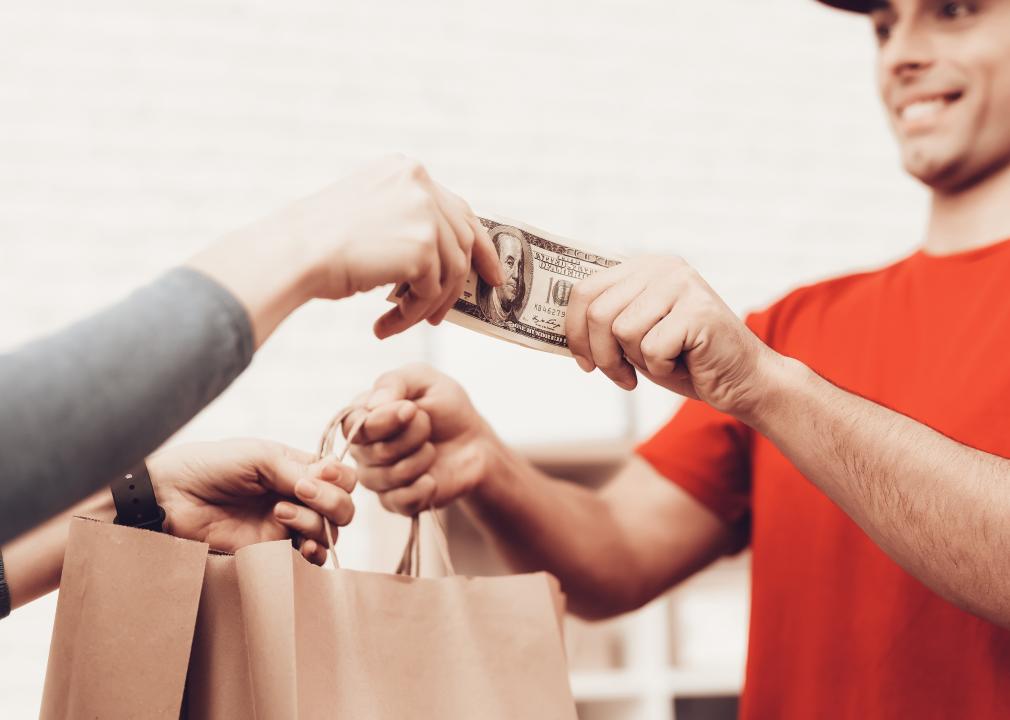 VGstockstudio // Shutterstock
#11. Ability to pay with cash on delivery
– Increased likelihood of purchase: 18% of respondents
It may seem that e-commerce is driving consumers toward a cashless society, but this data point shows that cash still matters. E-commerce sites and apps like Grubhub, DoorDash, and Uber Eats allow buyers to order food without worrying whether they have enough money on their card. The cash upon delivery method was the norm for food delivery before apps, so it only makes sense that this level of convenience continues online.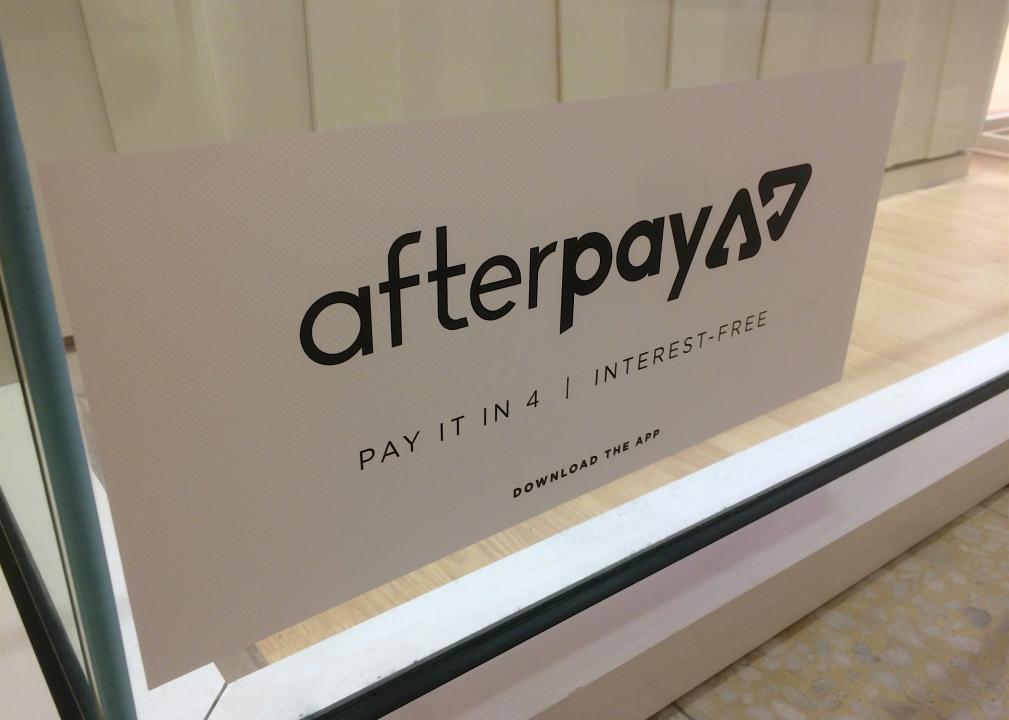 Marlon Trottmann // Shutterstock
#10. Ability to spread payments without interest
– Increased likelihood of purchase: 20% of respondents
The number of tools to create a fast and easy checkout process has increased in recent years. There are two major innovations: One-click buying and "buy now, pay later" programs. In-store, the latter is known as "layaway," but this version has an added benefit: You get the product right away and usually pay it in full via four or five installments rather than paying it off before taking it home. Several e-commerce companies are making inroads on different online shopping platforms, with some examples being Klarna and Afterpay.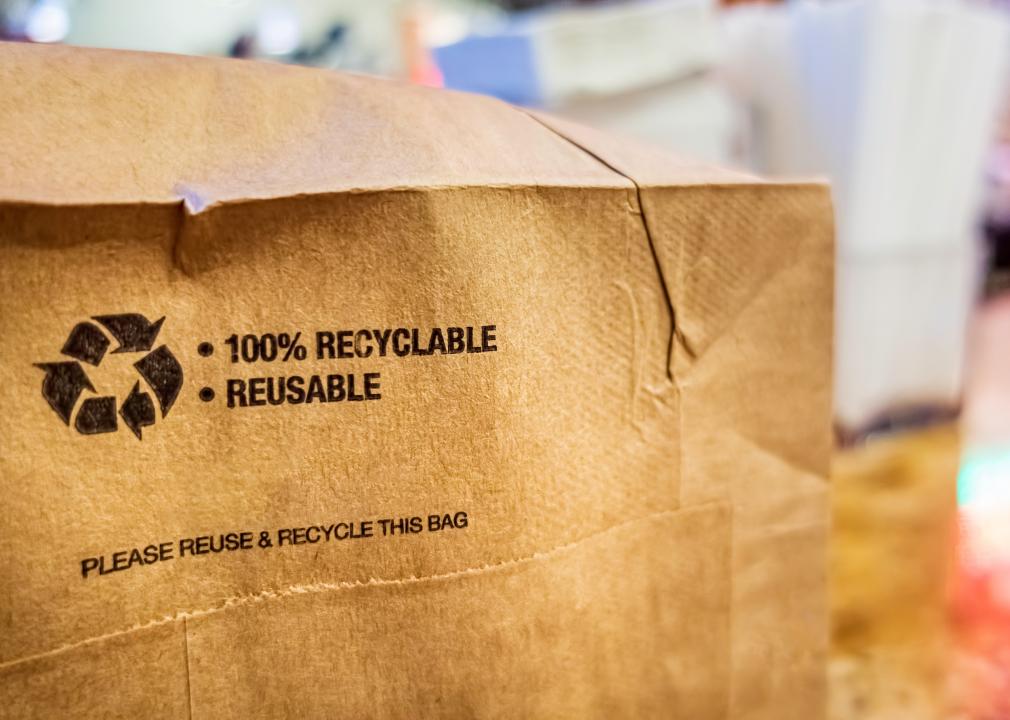 Dr. Victor Wong // Shutterstock
#9. Knowing the product is environmentally friendly
– Increased likelihood of purchase: 21% of respondents
Consumers are becoming more socially conscious, far beyond concerns of animal testing. Packaging, in particular, has become a growing concern. While the product itself may be friendly to animals and trees, the bag it's packed in may not be as friendly to the environment. Beauty product packaging is a concern for shoppers, according to Dotcom Distribution's annual survey. Many consumers want to reuse the packaging and if not, they'd prefer that products be packaged in a recyclable box rather than a polyvinyl bag. Companies are also using other buzz words like "clean," "planet-friendly," and "100% recyclable" to assure consumers that they encourage sustainability.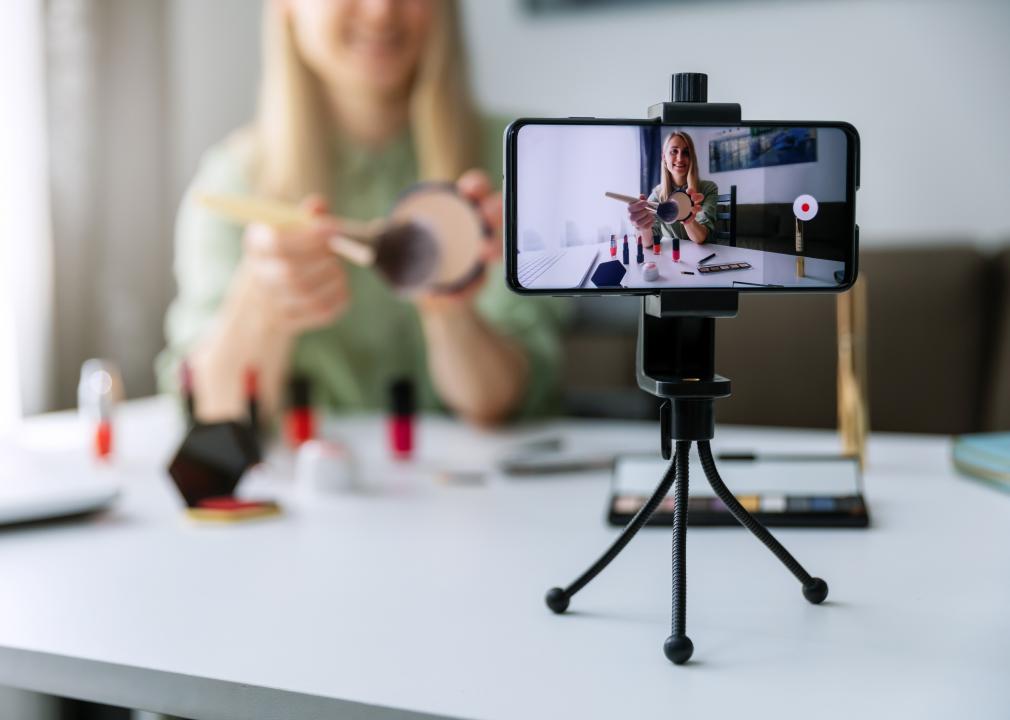 ronstik // Shutterstock
#8. Good comments on social media
– Increased likelihood of purchase: 22% of respondents
Social media has become a place to share every part of one's life, and of course, this also includes the products consumers like or dislike. Marketing data shows that social media behavior is linked to an increase in purchase activity. According to NOVA Marketing Insights, consumers would rather hear a friend talking about a product than a brand. This is likely the basis for the success of social media influencers and the brand deals they're offered. Brand deals with social stars make it appear to the consumer that someone's opinion of a product is genuine since they've tried it themselves. What's sometimes not considered is that these influencers are often paid to say positive things or have been sent free products to review.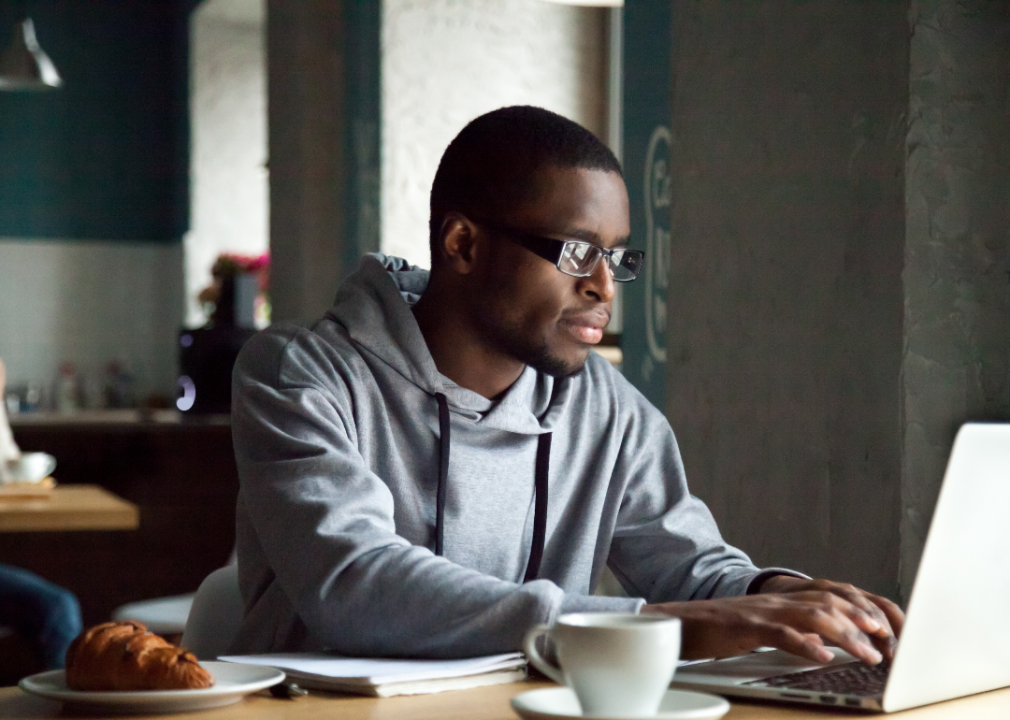 fizkes // Shutterstock
#7. Loyalty points
– Increased likelihood of purchase: 27% of respondents
Loyalty programs have been a go-to marketing strategy for decades. Some programs are based on one annual fee or a store card that gets the buyer discounts. But loyalty points accrue over time—more points equals more rewards. For stores like Target, JCPenney, and Nordstrom, the more customers spend, the more points they can collect. Some offer one point for every dollar spent and some are percentage-based, but they all offer rewards to the buyer for shopping their store. In addition to getting more than they pay for, consumers can also redeem special gifts after reaching a certain spending milestone—think air miles, but for retail.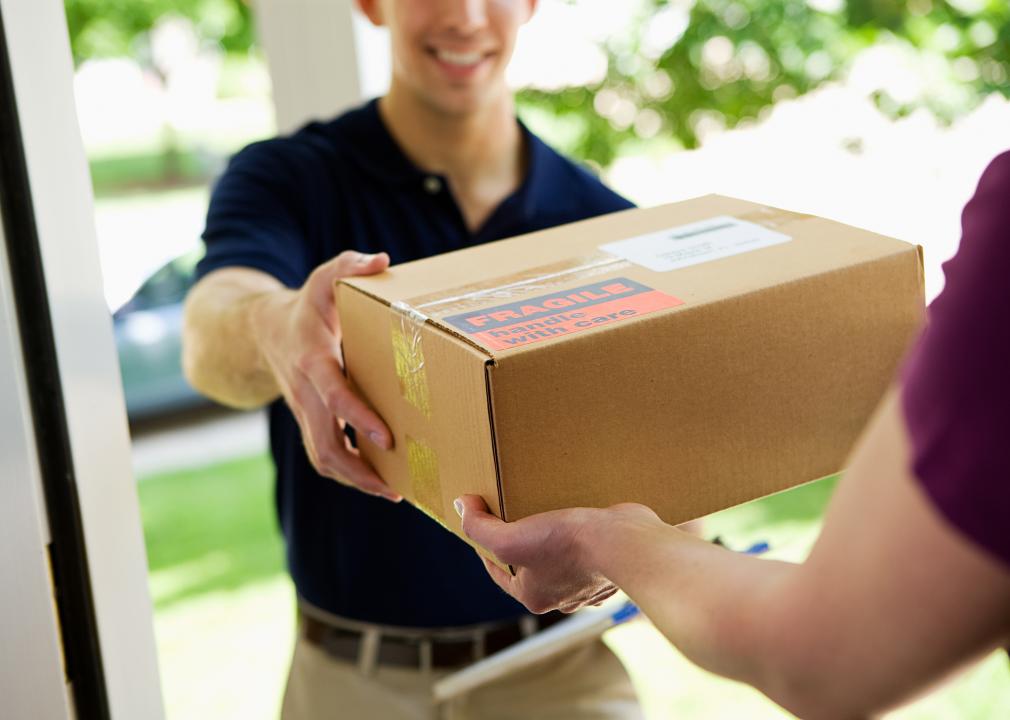 Sean Locke Photography // Shutterstock
#6. Next-day delivery
– Increased likelihood of purchase: 28% of respondents
Order it today, get it tomorrow. E-commerce shoppers seem to be willing to pay for new perks like these, that offer next-day delivery, rather than the standard seven business-day delivery. Why get it in a week when you could get it tomorrow? Stores like Walmart and Best Buy offer next-day delivery, among other brick-and-mortar names. Savings expert Kristin McGrath called Amazon "a trend-setter when it comes to creating new retail norms," as the company pioneered next-day delivery with success.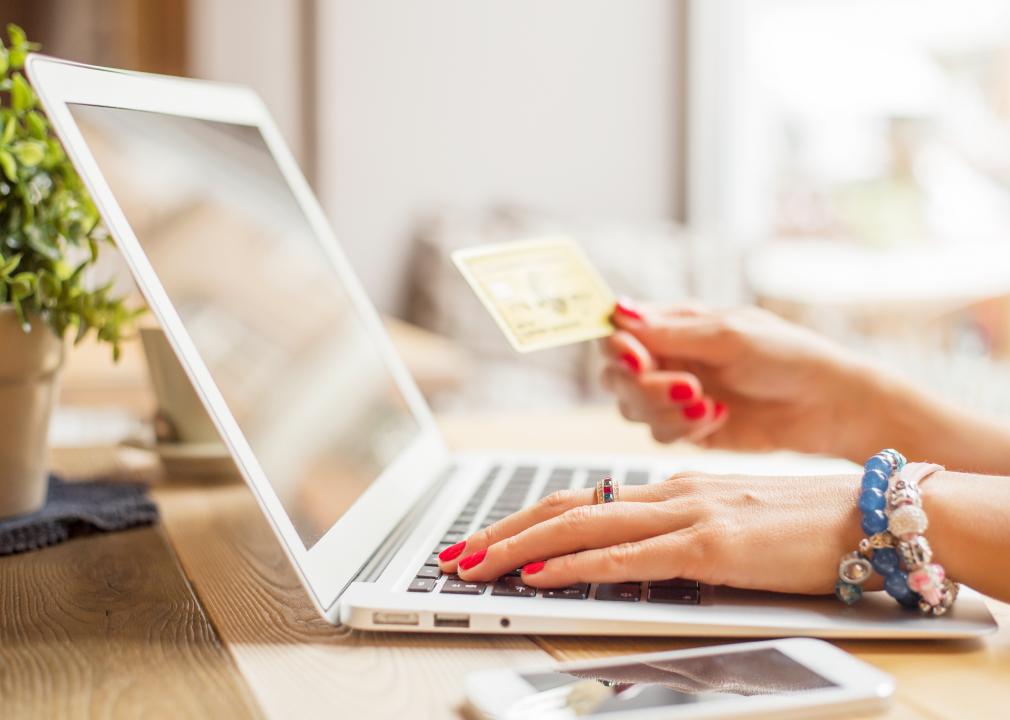 Kaspars Grinvalds // Shutterstock
#5. Quick and easy online checkout process
– Increased likelihood of purchase: 30% of respondents
If buyers don't have to wait in line at the supermarket and can order groceries online, they definitely wouldn't want to wait in a virtual line, either. However, this is challenging for both the buyer and the businessperson who runs the shop. What kind of payment service should they offer? How will they streamline it? How can they optimize it for mobile shopping? Jimmy Duvall, member of the Forbes Technology Council, says the main thing business owners are chasing is cart abandonment. Enticing shoppers to come back is all part of the easy checkout process, and once they do come back, they'll want to see a page that's quick to navigate.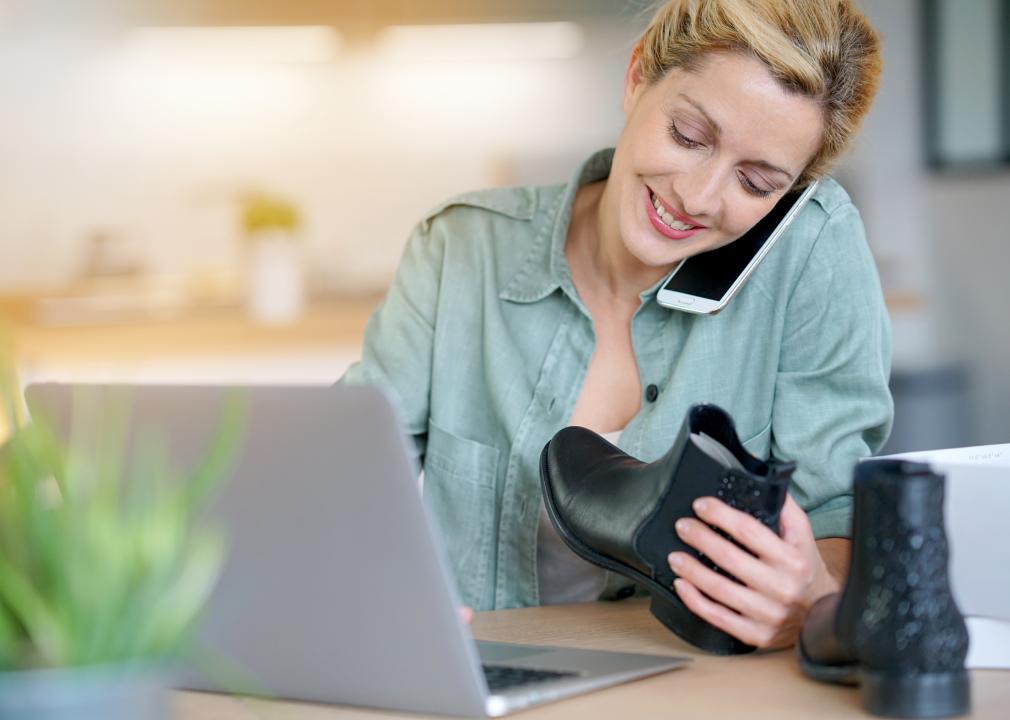 goodluz // Shutterstock
#4. Easy returns policy
– Increased likelihood of purchase: 33% of respondents
The only thing better than an easy returns process is a free one. According to data compiled by Invesp, at least 30% of products ordered on e-commerce sites are returned. If that many customers are returning their products, the process has to be just as easy as buying the product in the first place. Invesp found that 92% of customers will buy again if the returns policy is easy, and 79% of buyers want that process to also be free. That means no questions asked, and no pricey or complicated return labels, either. The tough part is that only less than half of the companies offer free returns.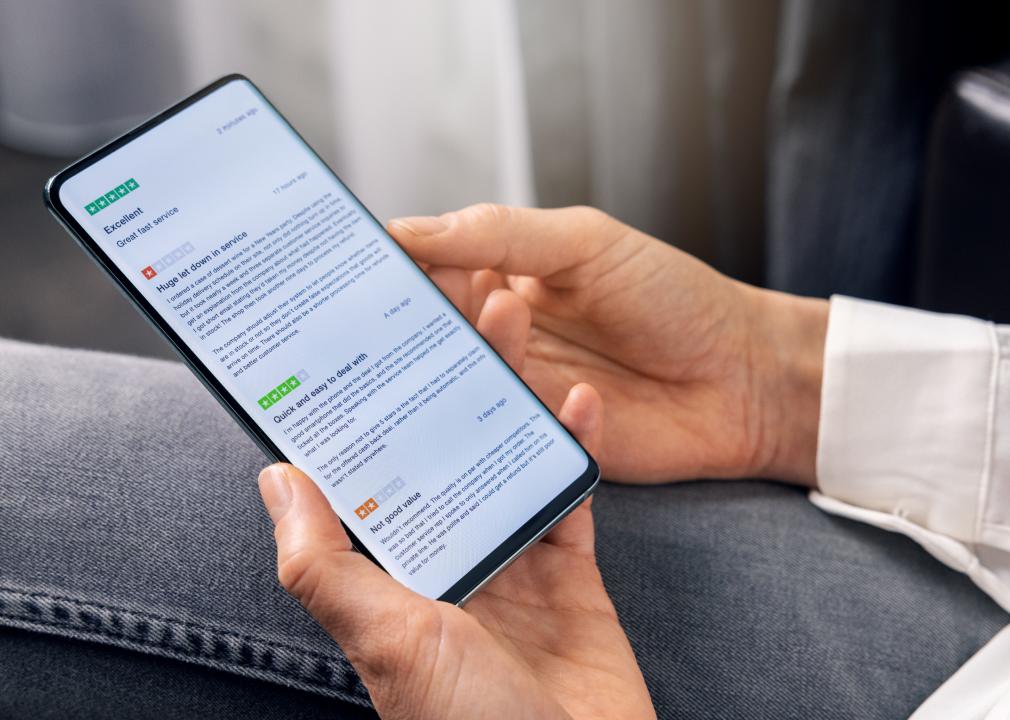 ronstik // Shutterstock
#3. Reviews from other customers
– Increased likelihood of purchase: 35% of respondents
Finding reviews on the same page as the item customers want to buy is considered highly convenient. Otherwise, customers may leave the site to find reviews elsewhere, which decreases the chances of a purchase. Built-in reviews are usually displayed beneath the product, if not directly tied to other crucial information, like shipping. For many sites, if a shopper's search is specific enough, the average number of stars for a product will appear in the Google result.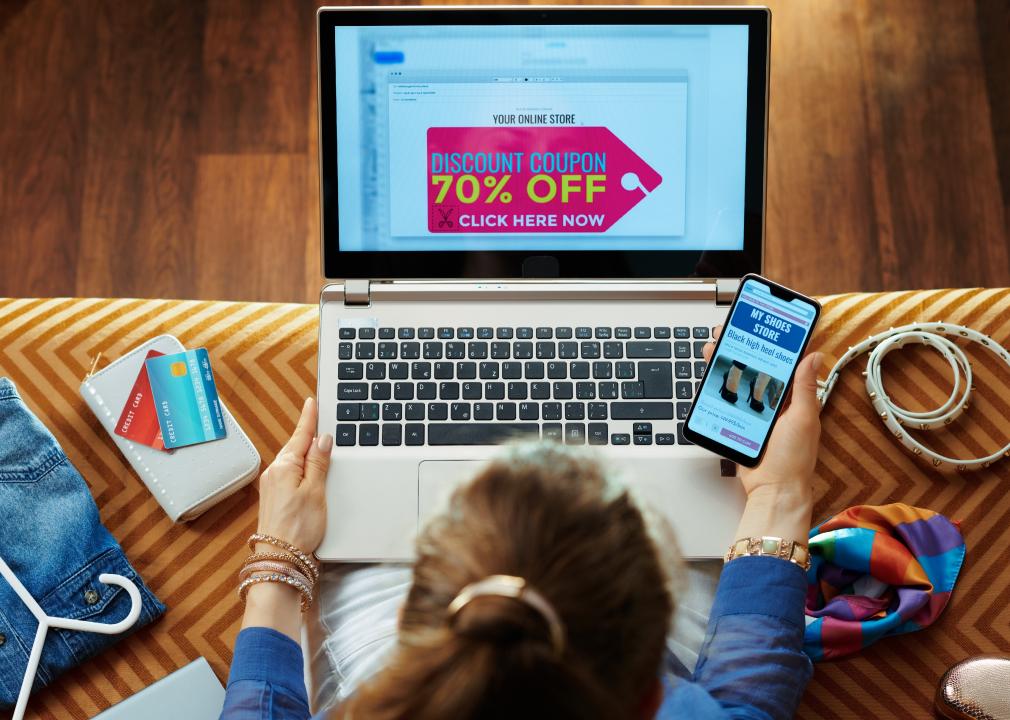 Alliance Images // Shutterstock
#2. Coupons and discounts
– Increased likelihood of purchase: 41% of respondents
E-commerce could be a way to save, so some websites enhance that experience with coupons and countdowns as an incentive. It's not always about getting the deal but finding the customers who are looking for deals. E-commerce experts say that coupons can drive traffic to a site through link building. The Search Engine Journal recommends e-commerce sites even dedicate a page to coupons they have currently running. This is to ensure that when shoppers search "furniture coupons" that aggregate sites are not the only result that pops up.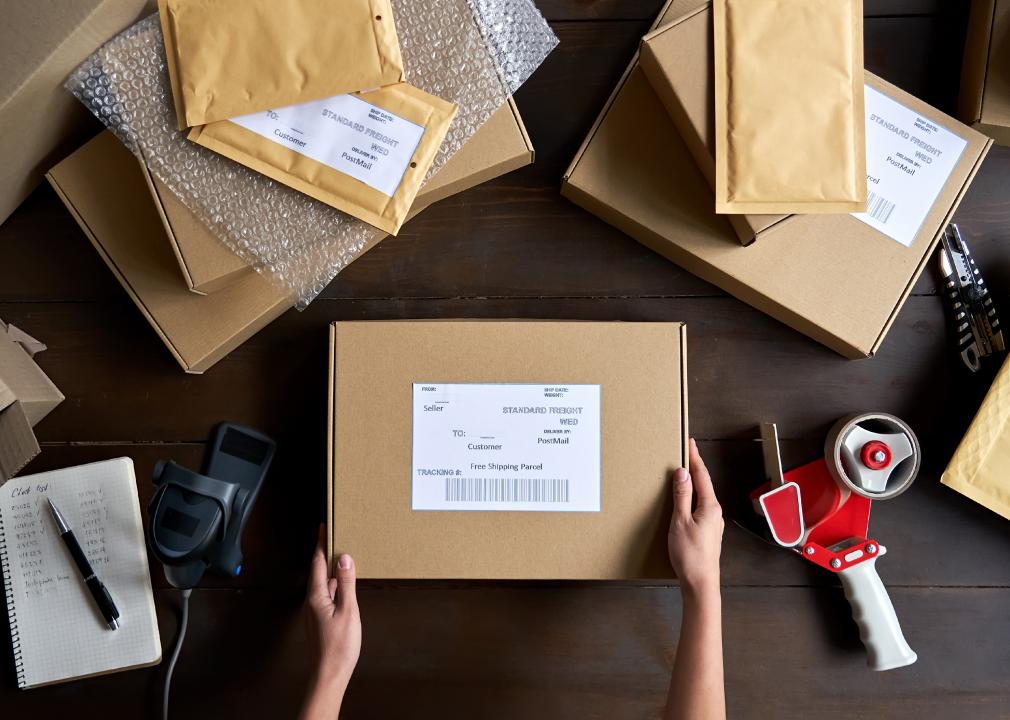 insta_photos // Shutterstock
#1. Free shipping
– Increased likelihood of purchase: 53% of respondents
At this point, the only difference between buying products in-store is that buyers don't have to leave their homes. Free shipping nearly levels the playing field by adding no extra cost in addition to finding products online. This perk is key, but Global Web Index notes that this sentiment has fallen among buyers, making additional shipping costs "slightly more acceptable."
This story originally appeared on Clyde
and was produced and distributed in partnership with Stacker Studio.